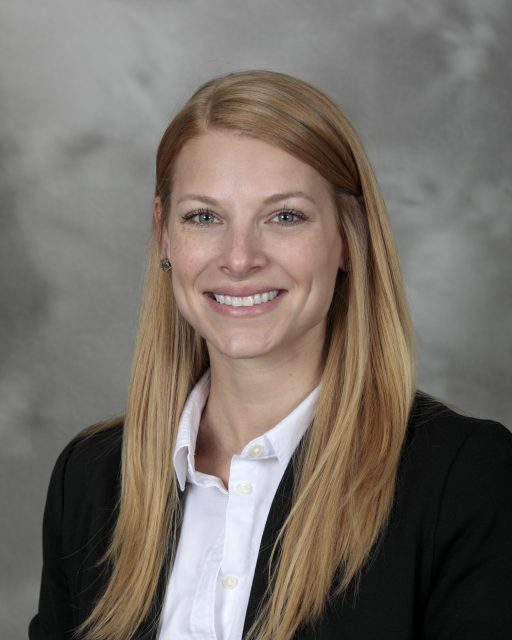 Erin Crask is the Team Lead for Organizational Development at IU Health, and she brings a variety of skills to Paws & Think's Board of Directors from her experience in volunteer and employee engagement, culture development, people leadership, leadership development, project and event planning, strategic planning, and data measurement, analytics, and assessment. Her background is in Talent Measurement and Organizational Development, and she has a BA in Psychology from DePauw University and an MS in Industrial Organizational Psychology from Indiana University-Purdue University Indianapolis.
Erin joined Paws & Think's board in 2019 after completing a two-year term as co-chair of the Master's Consortium for the Society of Industrial Psychology and serving in an advisory role with the Kappa Alpha Theta fraternity for women. While seeking a new service opportunity, her passion for dogs led her to Paws & Think because the organization's mission and programming strongly resonated with her, and she looks forward to supporting Paws & Think in giving back to the community in a meaningful way.
Erin's dog, Bugs, is an energetic 13-year old Bichon Shih Tzu mix. Erin is passionate about animal rescue and service training, and she learned a lot about dogs from working at Three Dog Bakery while she attended graduate school. Erin currently serves on the review committee for the Kappa Alpha Theta scholarship foundation each year, and when she isn't working or volunteering she enjoys reading, gardening, traveling, seeing live concerts and plays, and running with the Indy Runners Club.