Program Support Coordinator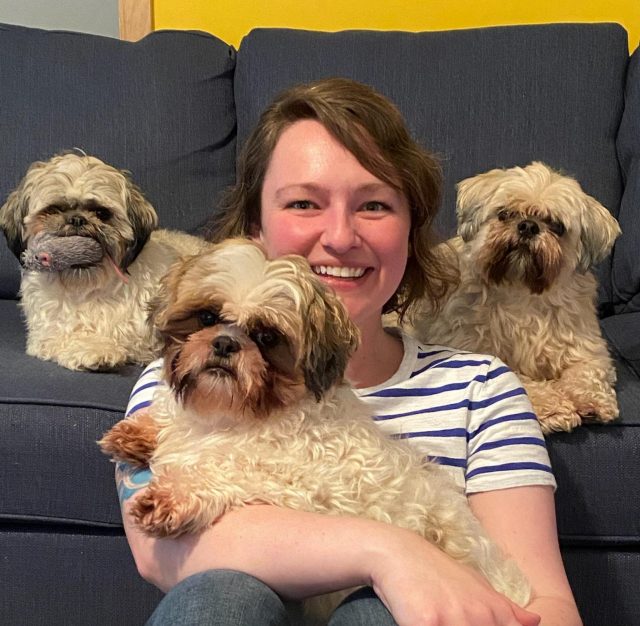 Jamie Lehman is Paws & Think's Program Support Coordinator, focusing mainly on the Paws to Read program and providing additional program support as needed. Jamie first got involved with Paws & Think when her husband, artist Gabriel Lehman, donated a painting for the Dogs Are Magic silent auction. Since then they have loved supporting Paws & Think in different ways.
Jamie has a Bachelor of Science in Business from the IU Kelley School of Business in Indianapolis where she majored in Marketing and minored in Spanish. Her career began in accounting and then transitioned to human resources. She has been running the marketing, accounting, and communications areas of her husband's art business since 2013. Jamie also writes poems and rhyming stories for children. She brings her creative writing experience to Paws & Think to help enhance the organization's program messaging and social media presence.
Jamie met her husband while looking for an illustrator for her children's books. The first book they completed together was chosen by Shelby County Reads as their kindergarten book for the year in 2018, and together Jamie and Gabriel did presentations for every kindergarten class in Shelby County, Indiana, presenting to more than 600 students. In her free time Jamie enjoys archery, writing, going on adventures with her husband, and snuggling their three Shih Tzus, Spectrum, Paper Airplane, and Creature.