Evening Care Lead for the Youth-Canine Program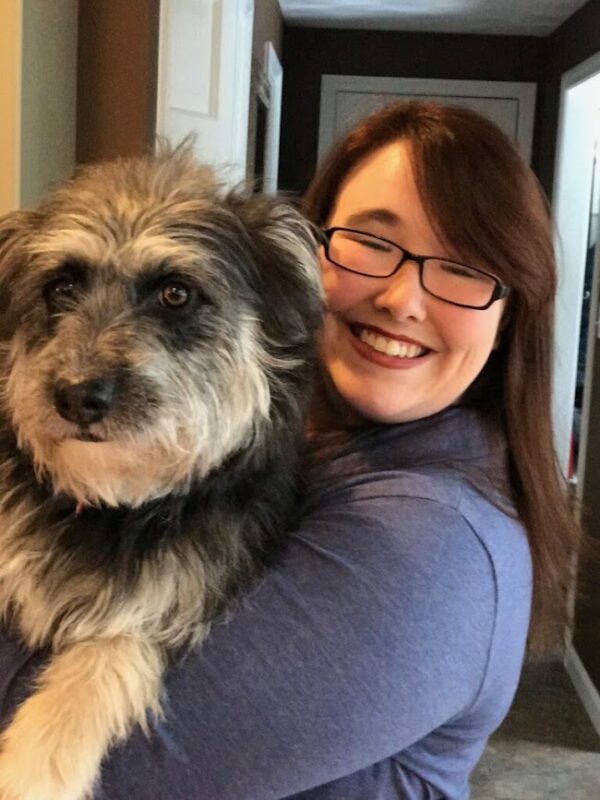 Kayla Pence is the Evening Care Lead for the Youth-Canine Program at Paws & Think. She also assists with canine temperament testing for the shelter dogs going into the program. She joined Paws&Think because the organization helps better the lives of both people and dogs by creating that lasting and loving bond.
Kayla describes herself as having a very analytical mind and enjoys the technical side of dog training, but she also loves finding ways to break down the process for both the human and dog learners. She's passionate about fear-free and rewards-based training techniques and wants to educate others. "Coming from the animal shelter world, it's been great to help set these dogs up for success in the youth-canine program as well as helping the dogs thrive with their new families," she said.
Growing up, she spent much of her life in Massachusetts and Michigan before coming to Indiana about 15 years ago. She attended Rose-Hulman Institute of Technology and now lives in Columbus, Indiana. Roughly two years ago, she switched career paths from engineering to dog training. She's worked at boarding facilities, local animal shelters and recently became a Karen Pryor Academy Certified Training Partner. She hopes to one day own her own training and boarding business.
In her spare time, she likes to hike and do agility and obedience training with her own dogs, Rafiki and Apollo. Rafiki is a 6-year-old terrier mix, who loves a good adventure and is a travel buddy. She's had him for five years and describes him as a cuddly and cute training partner, who definitely knows how cute he is! Apollo is a 2-year-old retriever mix who loves running and playing with toys but is also a good snuggler. She's had him for a year now, and he's teaching her so much about handling a "wild child" and staying playful all the time!
She also does dressage riding and hopes to get back into that hobby.