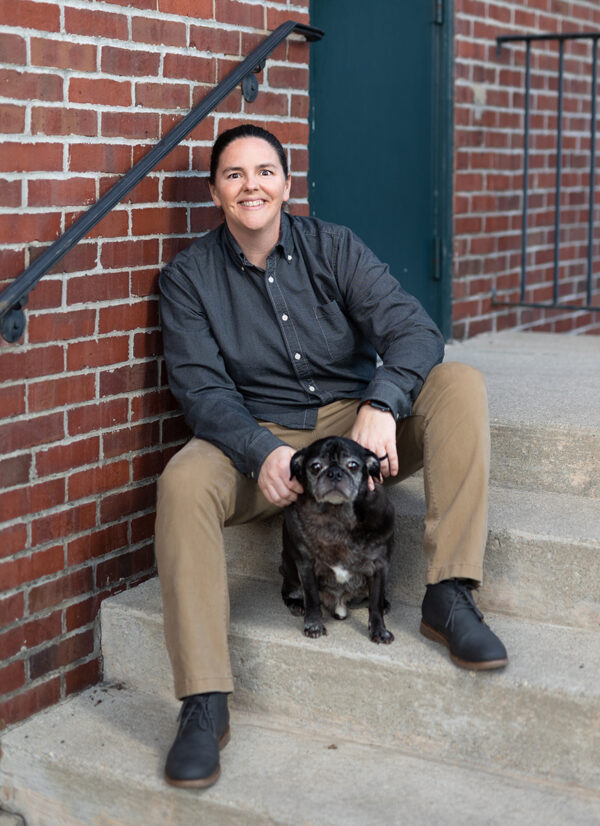 Ashleigh has over 16 years of dedicated service in the nonprofit sector, more specifically with the YMCA of Greater Indianapolis. Ashleigh's history and experience in the YMCA is extensive, as she's held several leadership roles throughout her career. Most recently, Ashleigh served as the Association Intercollegiate Services Director, championing adult basic education and workforce development programming for the YMCA. Under Ashleigh's leadership, over 200 students engaged in adult education services since the program onset in 2020.
Ashleigh has a strong background in cultivating partnership relationships and grant management, as well as program development and community outreach. She has the knowledge, skills, experience, and passion to further the mission and create long-term sustainability for Paws and Think.
Originally born in South Carolina, Ashleigh is a graduate of Clemson University and moved to Indiana in 2006 to launch her nonprofit career. She developed her love of dogs at a very young age, with her first job in high school being at a local animal hospital. She describes this Executive Director role as the perfect combination of two of her passions, pups and people. She currently resides in downtown Indianapolis with her wife, Kira, and their 12-year-old pug, Porky.
"I am both excited and honored to join Paws and Think as the new Executive Director. With its rich history in this community and impact being made by incredible volunteers and therapy dogs, I am confident this organization will continue to see success as we move into the future. Through the dedicated work of so many passionate individuals, I'm looking forward to helping maximize impact, further sustainability, and increase awareness through the power of the human-dog connection in this new role."