This program takes place at the Humane Society for Hamilton County in partnership with Fishers Youth Assistance program.
Because dogs are nonjudgmental, they are able to connect with the youth participants in a nonthreatening way. The intended short-term gains include an appreciation that good practices and pro-social behavior results in opportunities. Longer-term outcomes are are increased engagement in school, higher scholastic achievement, increased self-confidence, self-control and anger management, and life skills such as leadership, positive parenting, and job readiness.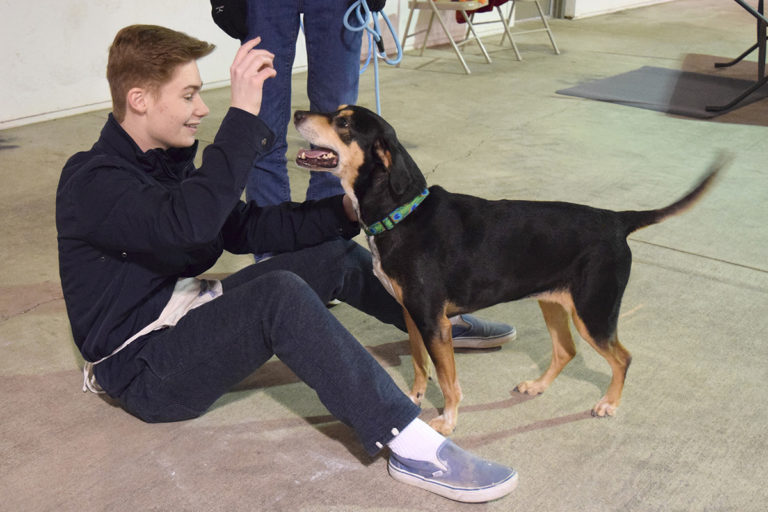 How to Volunteer with Hamilton County
Youth-Canine Coach: Youth-Canine Coaches serve as mentors to the youth in our programs. Youth-Canine Coach volunteers work under the supervision of the Dog Trainer/Youth-Canine Program Leader and provide guidance, support, and praise to the youth and ensure proper handling of the dogs. 
"Since 2014, youth involved in the Hamilton County Youth Canine Program have enjoyed an amazing opportunity to learn from and work with some of the most special adult volunteers. Youth are also afforded the unique opportunity, in a positive and supportive environment, to give back to the dogs in the Hamilton County Humane Society. Lead Trainer Kim Trimpe ensures that each team has the support, materials, and guidance needed for each day of training. Kim takes special attention to make sure that the needs of both the animals and the youth are met, thereby facilitating an amazing and successful program every time."

Fishers Youth Assistance  Program Representative