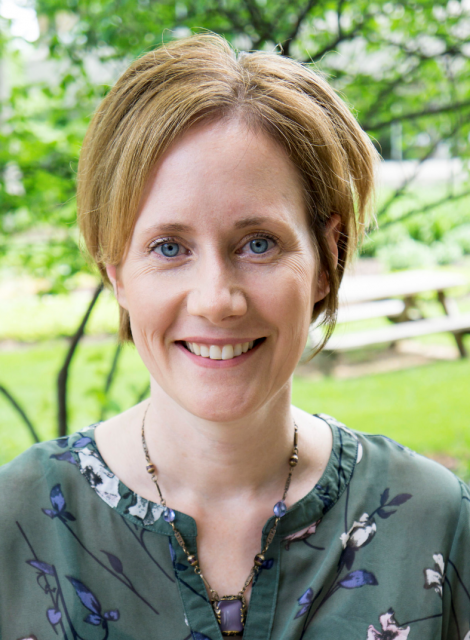 Sarah Krisch started volunteering with Paws & Think in the beginning of 2018 as a therapy team with her dog, Bandit. After her brother passed away unexpectedly, she felt compelled to do something in honor of his memory. She says they shared a love of animals and that when she found Paws & Think, she knew right away it was a good fit. She joined Paws & Think's Board in April of 2020.
Sarah has a B.A. in Environmental Studies from North Central College and a Master's in Teaching from National Louis University. She is the HR Director for Allegion and has worked in human resources for Target and PetSmart in the past. Sarah is also a certified executive coach and a Gallup Certified Strengths coach. She brings experience in strategic planning, executive coaching, and strengths-based leadership development to Paws & Think.
In her free time, Sarah enjoys baking, gardening, reading, and crafting. She and her husband, Glen, have three sons, Aidan, Owen, and Ben, and three dogs: Carly (a Lab mix), Murray, (an American Eskimo), and Bruce (a German Shepherd). She says that after Bandit passed away, they were able to find some of his relatives through Embark DNA testing. They discovered that one of Bandit's cousins was having puppies, and that's how Bruce joined their family.
In the past Sarah served on the Board for the Illinois Valley Society for Human Resource Management (SHRM), and she volunteered to do a service project at Alcatraz for Teach For America where she spent the night in a solitary confinement jail cell. She and Bandit enjoyed volunteering together at the Westfield library as a Paws to Read team for Paws & Think.