Youth Services Program Coordinator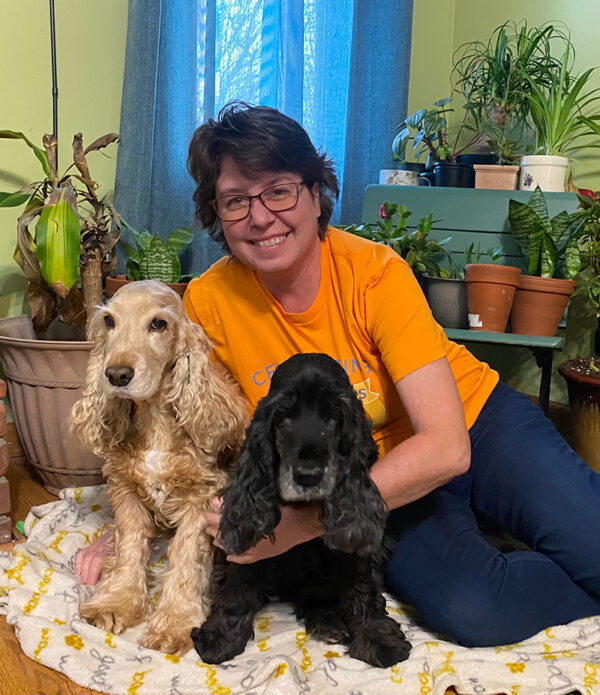 Shannon Gaughan-Kelly is the Youth Services Program Coordinator for Paws and Think. She's been involved in the dog world for many years, teaching training classes and putting her dogs through agility classes. She's competed in Rally Obedience, which is a dog sport based on obedience. She's also been a therapy team with her dog Georgia for seven years through Paws and Think.
Shannon is originally from Whiting, Indiana, and was previously a classroom teacher for 9 years, teaching 2nd and 5th grade. She went to Marian University and earned a BA in psychology. She later returned and graduated with her elementary education certification.
With her combined experience in education and working with dogs, her position at Paws and Think has been a perfect match. She says, "I love being part of an organization that brings comfort and healing to our community while promoting the human-canine bond and giving others the opportunity to see how much joy dogs can bring into our lives."
Shannon has two English Cocker Spaniels: Georgia, the retired therapy dog who is 14, and Franky, who is eight and loves to run agility. When her son was born in 2015, she put the agility and obedience competitions on hold with Frank but hopes to continue them soon!
In her spare time, she enjoys photography, art, nature hikes and gardening. But much of her free time is spent taking her six-year-old son on adventures. They like to be outside and go on picnics at different parks and visit the museums and zoo.