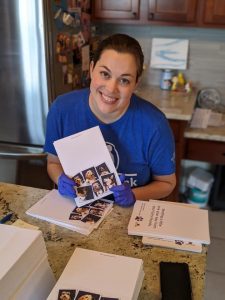 Our team continues to provide support to our community in many ways. One way is sending cards to lift up the spirits of residents in senior housing and to staff and patients at Peyton Manning Children's Hospital and Ascension St. Vincent.
Since we can't all be together to work on this project, our Executive Director is busy bundling cards to mail to those we serve. Thank you to our Marketing Chair, Rhaya, for quickly designing the cards and to Woodfield Printing for getting the cards printed prior to the shutdown.
This is just one of the many ways we are helping to boost the mental health of our community.