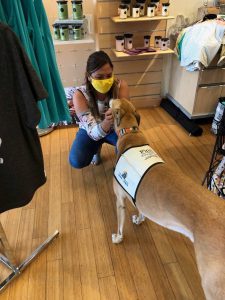 Wow! We are so appreciative of your amazing support during August's Clothes With a Cause fundraiser. We are receiving a donation of over $4,000! This is the biggest donation Clothes With a Cause has ever given to one of their nonprofit partners.
Thank you for shopping and supporting not just us but an incredible local store who is all about people over profits.
A very special thank you to Kelli McLaughlin, owner of Clothes With a Cause. Your desire to help nonprofits is inspiring. You truly want to make our community better. Thank you for your support.
We are planning to do another month-long fundraiser in 2022. Until then, be on the look out for special events with CWAC in 2021 and be sure to shop to support other nonprofits.