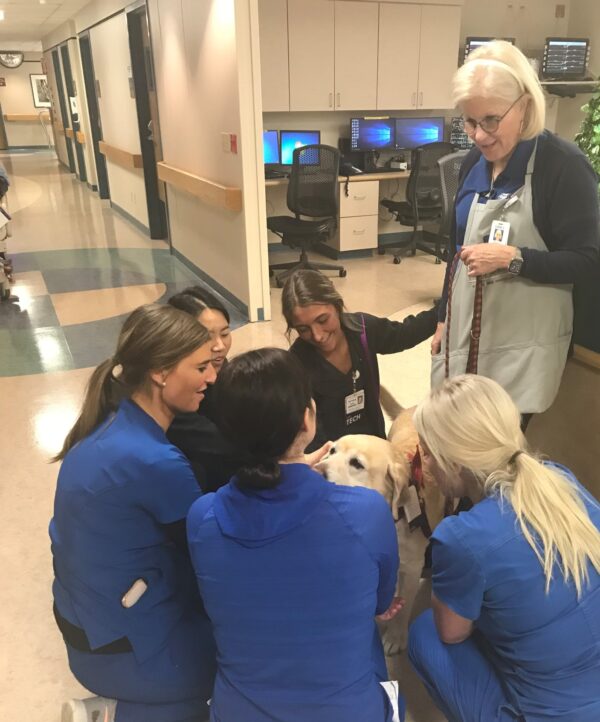 It is with great sadness that we inform you all that therapy dog Rookie has crossed the rainbow bridge.
Rookie and his handler Lisa visited many of our venues and special events, and were one of the first therapy teams to provide visits through our Paws to Heal program at
Ascension St. Vincent
. They were regular visitors at the Main Hospital and they provided support for the Child Abuse Pediatric program at Peyton Manning Children's Hospital.
There are certain dogs that were born to be therapy dogs, and Rookie was one of them. He truly understood how to provide the exact support people needed and touched the lives of so many in the community. We are grateful to Lisa for sharing his magic with us. He will be deeply missed.
If you would like to make a gift in memory of Rookie, you can do so on this post or at
pawsandthink.org/donate
. If you donate on the website, please let us know it's in his memory.